Conversations about pornography take courage – so we've simplified the steps to help you whether you want to reach out for help or be a good friend to someone who needs some help.
Reach out if you struggle with pornography
List all the people you could talk to
Give them a chance to prepare
Meet in person for the first real talk
Ask for the help that you need
Keep the relationship going
 Respond well when someone tells you they struggle with pornography
Listen with compassion
Appreciate their courage and worth
Recognize their challenge
Ask about their goals
Discuss how to help them
You can print out a copy of our Conversation Card for a reminder. These are wallet-sized cards to carry with you so you are ready to have a compassionate conversation any time.
If you would like to order printed cards to share with a group, please contact us.
Conversation Card inside (with list)
Conversation Card outside (with Reach 10 contact info)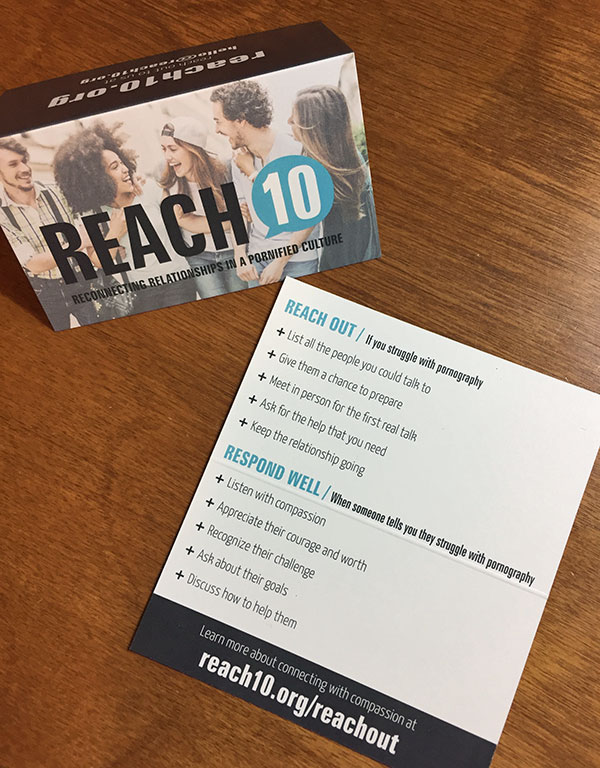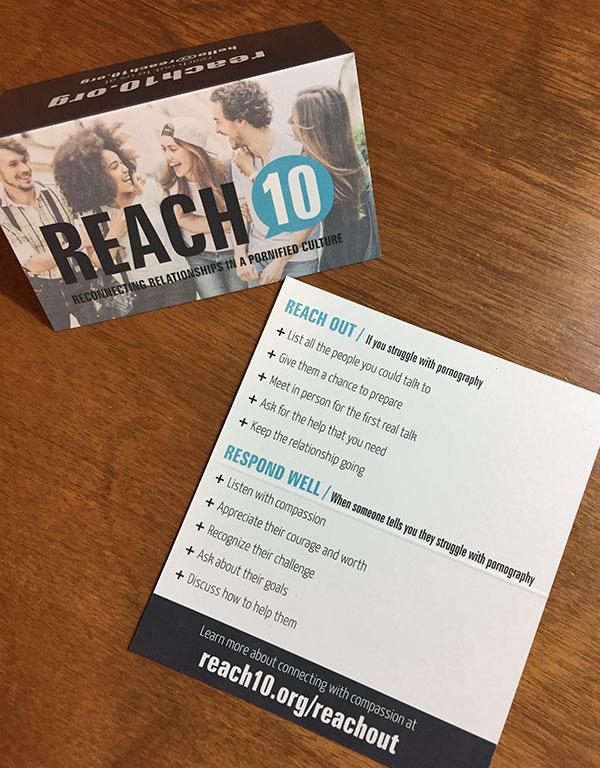 Learn more about open conversations that build connection in our blog posts here and here.