Do you see the need for Millenials to be empowered to help solve the problems caused by the deluge of pornography in society? One of our main goals at Reach 10 is to prepare a new generation to lead change among their friends, families, and communities.
Leadership is the ability to see a problem and be the solution.
Andrea Walker-Leidy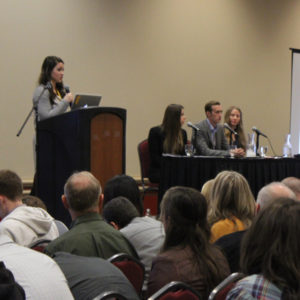 Young Leaders Project
The Reach 10 Young Leaders Project offers in-person networking, education, and practical skill-building experiences for young adults in the Provo-Orem, UT area.
Young leaders work together on one of three teams:
Strategy Team
Think Tank
Public Relations
Does this sound like you?
You believe pornography is harmful.
You are passionate about helping improve relationships and change the culture of silence, shame and fear surrounding pornography.
You are between the ages of 18 – 30. Young adult men and women, students and non-students, both singles and married couples are welcome.
You have skills you want to use and develop working for the cause.
You have some time to give, and can attend meetings in Provo to volunteer for Reach 10.
We also welcome students who are interested in internships or class projects.
If you are interested in getting involved with the Young Leader Project, please contact us for more information.
If you are an "older" adult who would like to help us organize and support the Young Leader Project, please contact us!
Leadership is a process of social influence which maximizes the efforts of others to achieve a goal. Kevin Kruse