These young adults went the extra mile to earn the Reach 10 Impact Leadership Award. These achievers chose 10 activities from our leadership list to get educated and get involved. We are proud of their accomplishment and look forward to seeing them lead change for many years to come!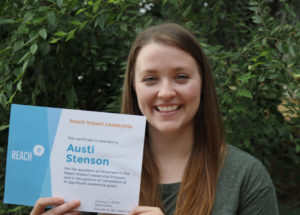 Austi Stenson     June 2017
Austi is our first-ever Leadership Award Achiever! She used her business degree thesis to write a guide teaching the Reach 10 team how to effectively write a blog. She helped lead a popular activity at our launch event on talking to someone you are dating about pornography, and trained our team on skills such as SEO and how to create a social media calendar.
"Although the Reach 10 Impact Leadership certification process can prepare you to lead out in large groups, I found it most immediately helpful in opening the door to meaningful one-on-one conversations with those closest to me. Not only that, but it helped me navigate those conversations with more grace, compassion, and education than ever before.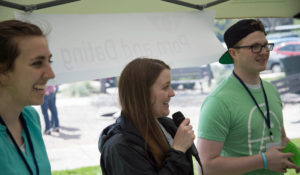 As part of the certification process, I was able to attend workshops, read articles, share my story and network with many other young adults also interested in facilitating a cultural change regarding the way we look at pornography. My experience with Reach 10 and their Impact Leadership Certification has proved to be one of the greatest things I've done for myself this year. Thank you for all you do Reach 10!"
---